The Camel Club (Camel 24 Fellowship Inc.) is a non-profit organization supported by member dues and donations.
A location for 12-Step recovery meetings in Raleigh NC

AA  meetings 

NA  meetings 

CA  meetings 

Alanon  meetings 

Fellowship and social activities

Lending library and lounge area

Sponsorship room for step work or private discussion

Simple Solutions Bookstore for recovery literature and medallions

Space for workshops, committee or district meetings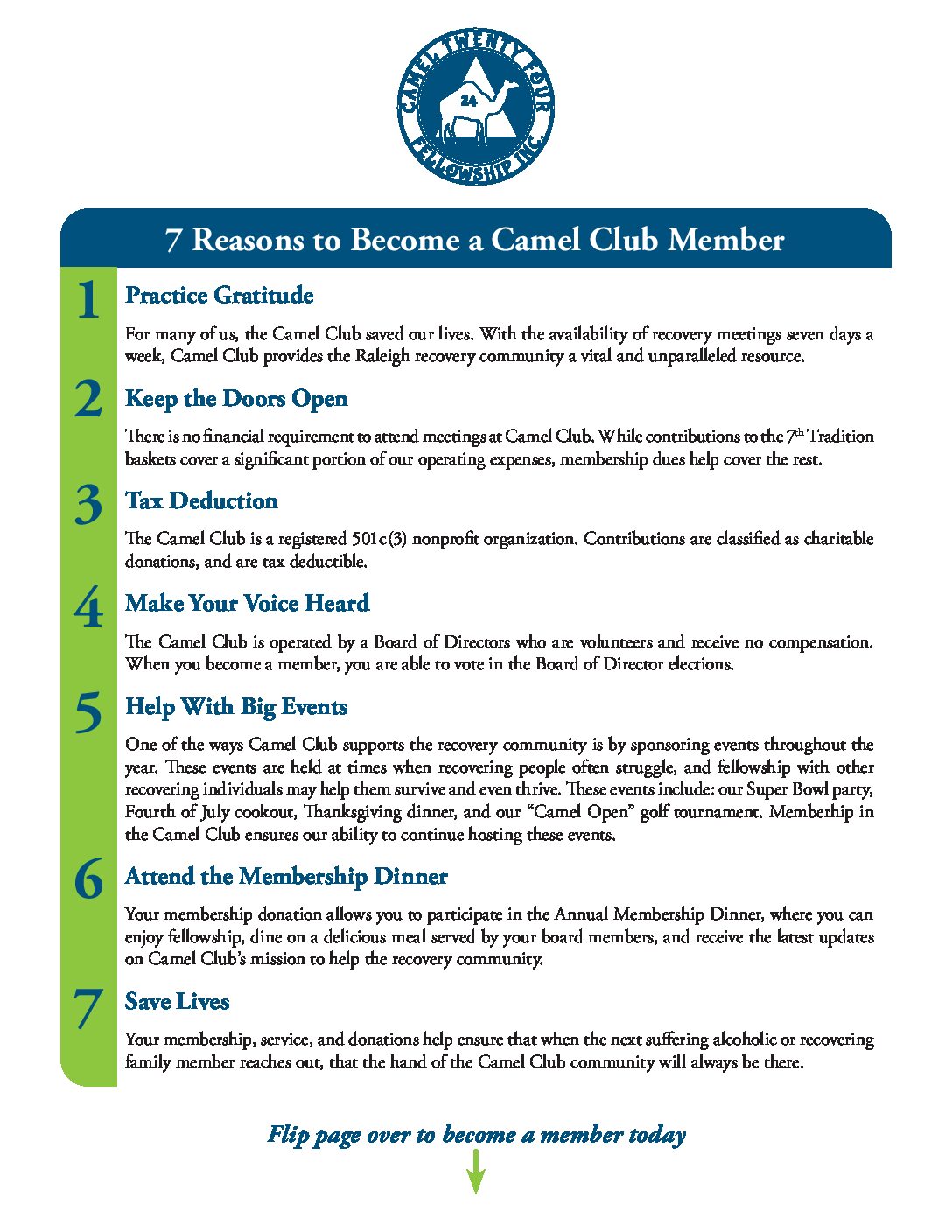 Use Square to pay online now.
(Once you're a member you will get very occasional emails about board elections or special events.)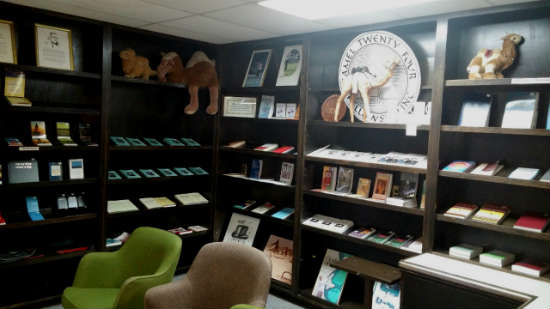 The Simple Solutions Book Store:
We now accept debit and credit cards!
The Camel Club Simple Solutions Book Store is the perfect place to find recovery and AA literature in Raleigh NC. Purchase a Big Book, 12 Steps and 12 Traditions, or other literature for Alcoholics Anonymous and sister  fellowships. We also have other recovery related items. From sobriety medallions, coffee mugs, and calendars to bumper stickers and various recovery-related gifts, the Simple Solutions Book Store has the 12 Step materials and gifts in Raleigh NC you are looking for.
The Simple Solutions Bookstore Operates at the Following Times:
Monday – Thursday 6:30 AM – 1:30 PM, 5:00 – 7:00 PM
Friday 6:30 AM – 12:30 PM, 5:00 – 7:00 PM
Saturday 8:30 AM – 10:00 PM
 Sunday 8:30 AM – 8:00 PM
Board Elections
The 2023 Board was elected in February 2023
You can contact the  board by email: camelclub24@gmail.com.
Current Board
President: Adolph Stephens

Vice President: Kent Bandy

Secretary: Lisa B.

Treasurer: Wanda Cromwell

Advisory Board Chair: David Coury

Member Representative: Amanda Lampros

Member Representative: William Solomon
Board Membership
Camel 24 Fellowship remains a private non-profit corporation composed of dues-paying members and operated by a non-paid volunteer Board of Directors, elected annually by the membership.
Elections are held in February of each year. Nominations are accepted in January. Members who are interested in running for office, fill out the form below.