Service Work
Service work doesn't start and end in a 12-step meeting.  Folks in recovery are active in the community, at their churches, their children's schools, and helping their neighbors.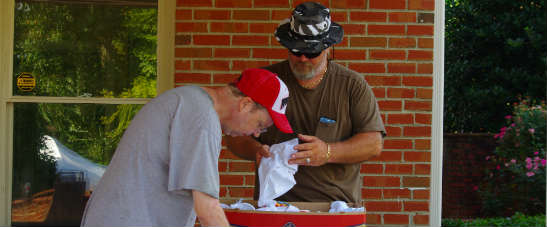 Can you send a little love and service our way?
The beautiful garden outside the club was a gift of service.  The smoking patio was built by folks in the program.  The new sponsor room was put together by some women in the fellowship.  The pig pickin's, the dances, the barbecues – all because of volunteers.
How about you?
If a project comes up, we'll give you buzz or shoot you an email with the dates and times.  If you already have plans, no problem. And we won't be bombing your inbox either.
Special Projects
If you have an idea for something you'd like to do at the club, we'd love to hear about it.  If you have something to offer that isn't on our list, you can email us here and we'll get back to you.
Thanks for giving back!